Janjehli a beautiful valley surrounded by beautiful mountains. This place will always be close to my heart. I have spent around 15 years of my life at this place and it always surprises me with its surreal beauty. Janjehli is a small but beautiful hill station located at a height of 2150 meters. It comes under Thunag Tehsil in the district of Mandi, Himachal Pradesh.
Janjehli is an untouched beauty that does not require much effort to reach. The simplest and the only way to reach Janjehli is by road. Though a helipad has already been sanctioned to this beautiful place, it will take a bit of time to get you a new medium to reach this place. And, if you are a traveller you will definitely enjoy the road trip to Janjehli.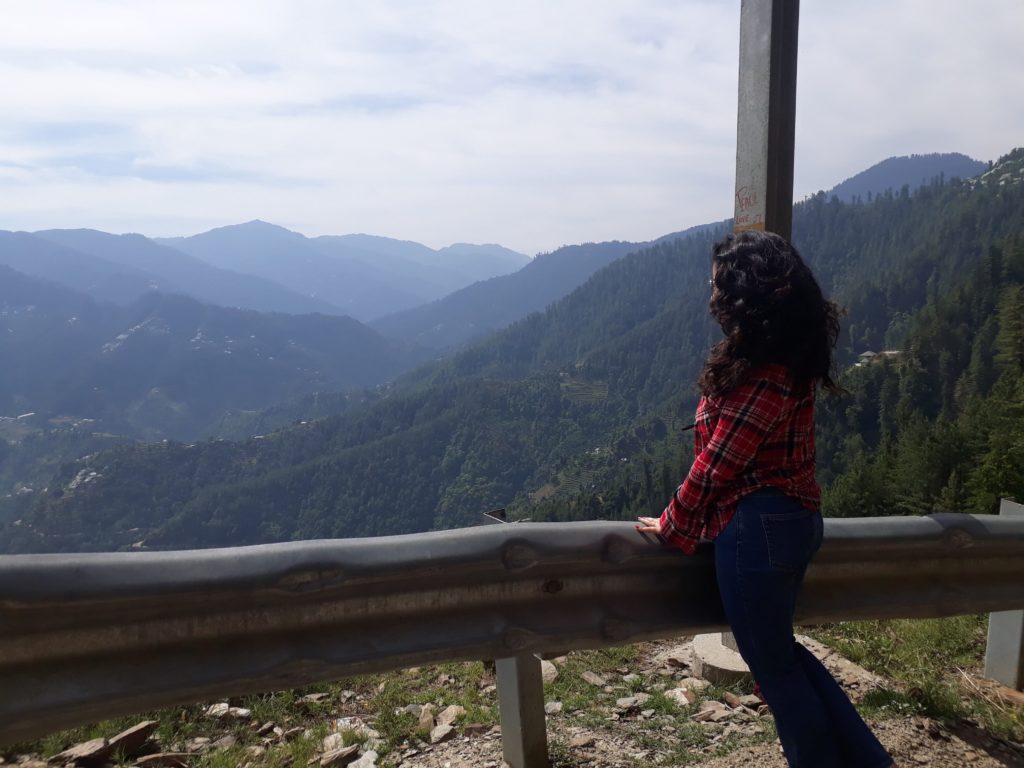 If you are travelling from Delhi, you will easily get an ac or non-ac bus from Delhi bus stand to Mandi (the Kullu-Manali bus is the most appropriate) which may cost you within 1200 and then you need to take a direct bus (HRTC or local) from Mandi to Janjehli. The bus services are frequent but have a time limit (so you need to confirm first if travelling through bus). From Chandigarh, too, many Manali buses will take you to Mandi. Otherwise travelling through your own vehicle will be great.
The main attraction of Janjehli is the Shikari Mata temple located at a distance of 16 kilometers from Janjehli and at an altitude of 3359 meters. Shikari Mata temple is situated at the highest peak of Janjehli. You can take a cab to reach the temple or can go trekking. There are two ways to reach the temple and both have their own beauty.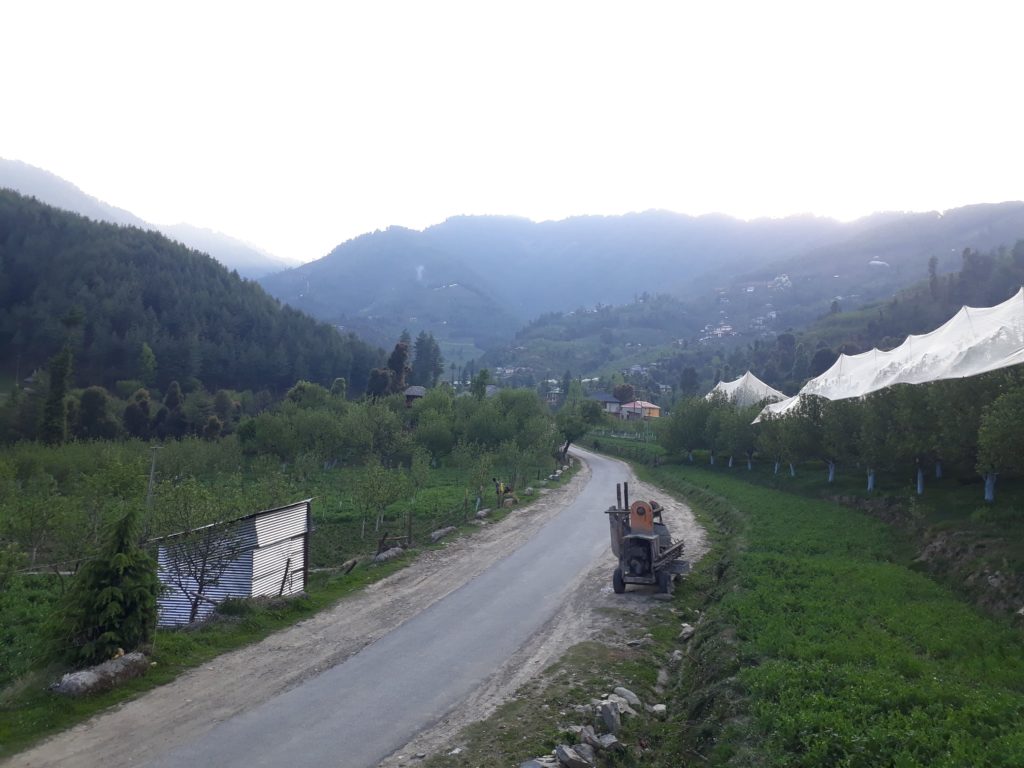 The first way is the simplest and the longest where you can even go through two or four-wheelers. In this way, you will get to see a place named Bhulah which is also a famous picnic spot. Here you will also be able to see an ancient temple. The beauty of Bhulah is enough to help you forget your tensions.
And the other way is best for the trekkers which also covers the holy place Bhudha Kedar. Janjehli has a history with the Pandavas and their years' long exile. And the Shikari Mata temple, as well as Bhudha Kedar, has a great part in the story.
The trek to Bhudha Kedar is tough but the untouched nature and clean streams of water make you want to see more. These mesmerising treks are a must for every traveller.
When you reach the Shikari Mata temple you will feel at peace. The bells and the ambiance of the place feel pure.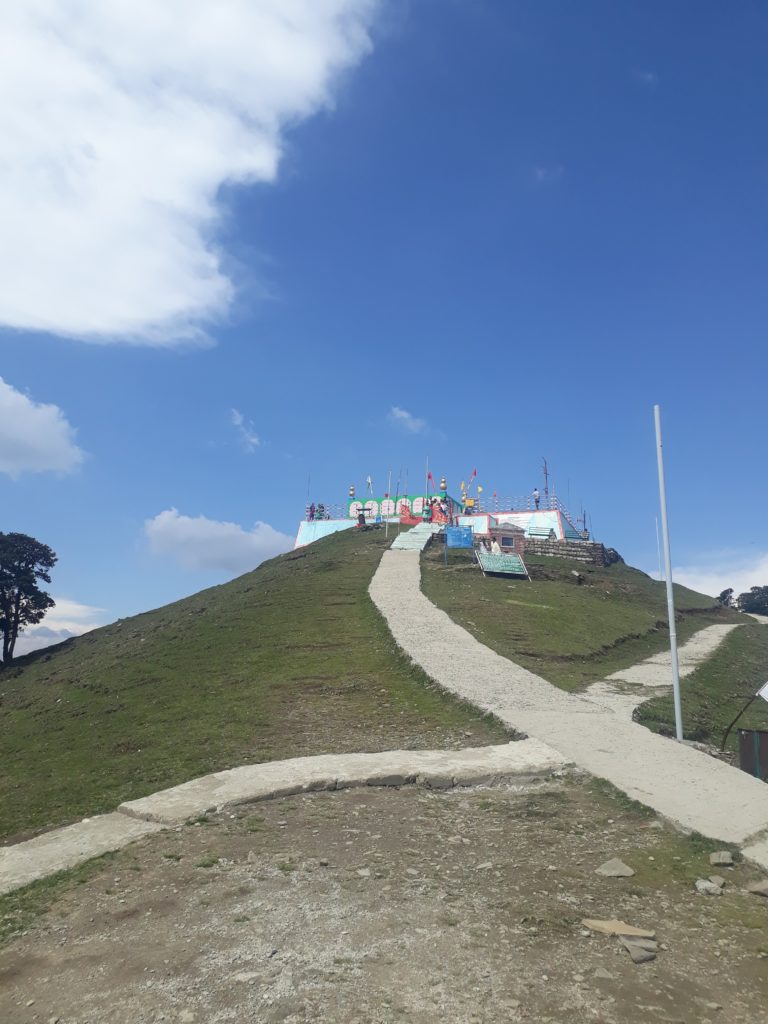 Coming back to Janjehli, the place is open for travellers almost the whole year, but the best time to visit Janjehli is from March to June and in October. The beautiful deodar trees and the apple orchards are enough to make you feel relaxed. These apple orchards are the addition to the beauty of Janjehli, and you must visit Janjehli in July-August to pluck the fresh juicy and sweet apples on your own. And if you want to see some snowfall, you are in the right place. The end of December or the whole of January is the peak time for snowfall. Despite being a hill station the village is plain, and you won't have difficulty in the winters. Even in the winter, the sun is really warm.
The place has been now under new developments for the tourists and every year many festivals are being conducted to attract the tourists. So if you plan to visit this place get some information about any ongoing festivals so that you can get to see its culture and meet the locals of Janjehli.
A trip to Janjehli will cost you around 5000 and three days of stay. But it is worth it.