Every Pahadi is aware of mouth-watering snack 'Patrodu' or 'Patrode'. This dish is prepared using the Arbi (Taro root or Eddode in English) leaves. The snack is one of the most famous tea-time snacks in the hills, which you can also eat with roti at dinner. When I was searching for the English name for Arbi, I also got to know that this awesome snack is not only limited to Himachal, but you also get to eat it in Uttrakhand and Gujrat, and now my hopes are even higher.
So today I am going to discuss the method we use to prepare Patrode. There are various methods to cook Patrode, depending on the region or the household recipe it is being cooked in.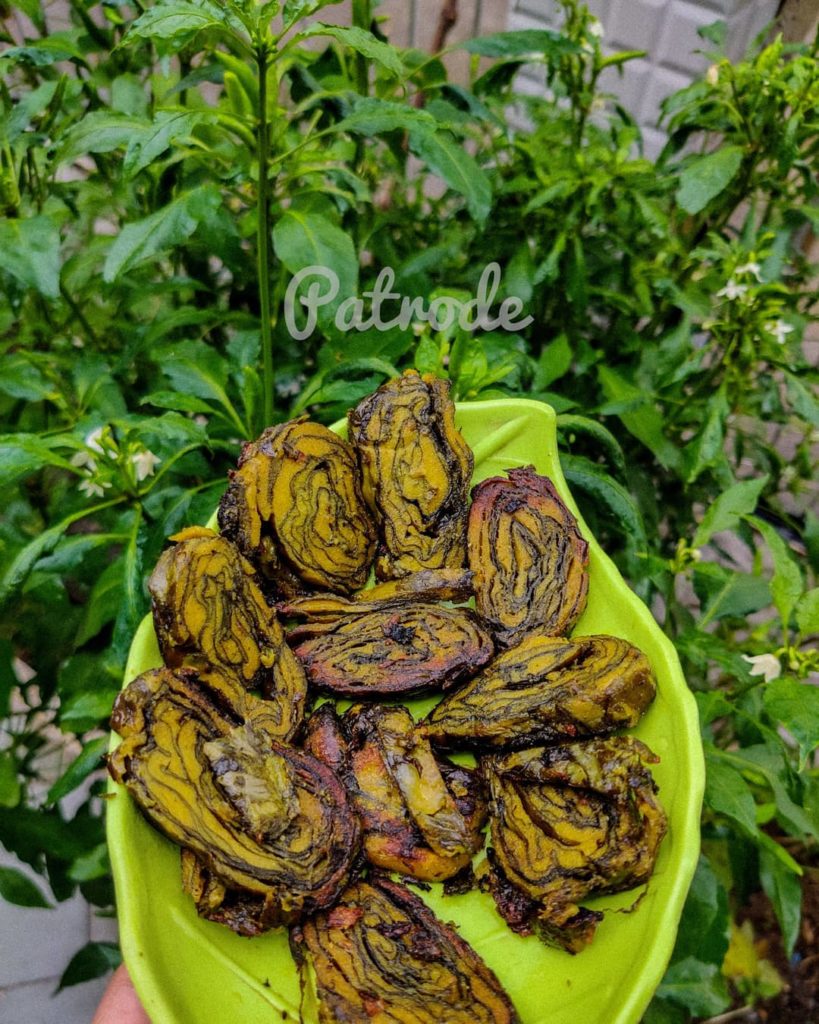 The recipe is the simplest, and you need the following ingredients to make Patrode:
1. Arbi leaves (For one person, and for one time you can use three leaves and use more for more people).
2. Gram flour (besan) 1 cup
3. Green chillies 2-3
4. Salt for taste
5. Red chilly powder ½ tsp
6. Turmeric powder 1 tsp
7. Cumin powder ½ tsp
8. Coriander powder 2 tsp
9. Garam masala 1 tsp
10. Ajwain ½ tsp
11. Mustard oil
Other than those ingredients, you can also use spices according to your taste. People also like to put onion and garlic in their recipe.
How to Make Patrode, Himachali Dish?
You need to start with making a liquidy paste with besan, mixing all the spices mentioned above in besan (except the oil) with water and make a paste of not-so-liquidy consistency.
Now wash the Arbi leaves. You need to spread one leaf on a broad utensil, or you can put it on a clean kitchen shelf. Keep the greener side down and cut the stalks. Now using a spatula or your fingertips to spread the mixture on the leaf. Put another leaf over it and repeat the process for all the other leaves. Now roll the leaves altogether.
After that, take a momo steamer and fill its lowest compartment with water and keep the leaf roll on the upper compartment. You can also take a microwavable steamer for cooking the leaves. Keep the steamer on the gas for about 20 to 30 minutes. You need to keep an eye on the leaves to see if the leaves are cooked before time or will take more time.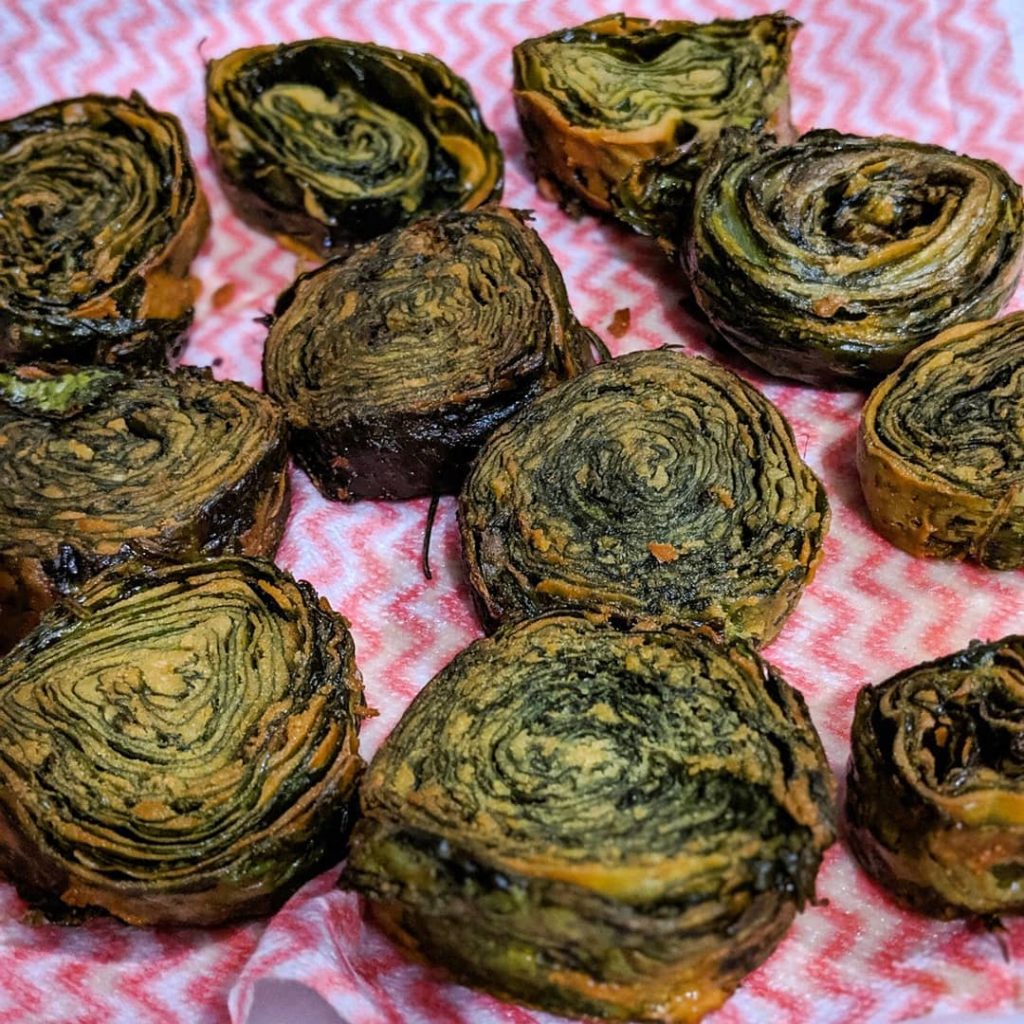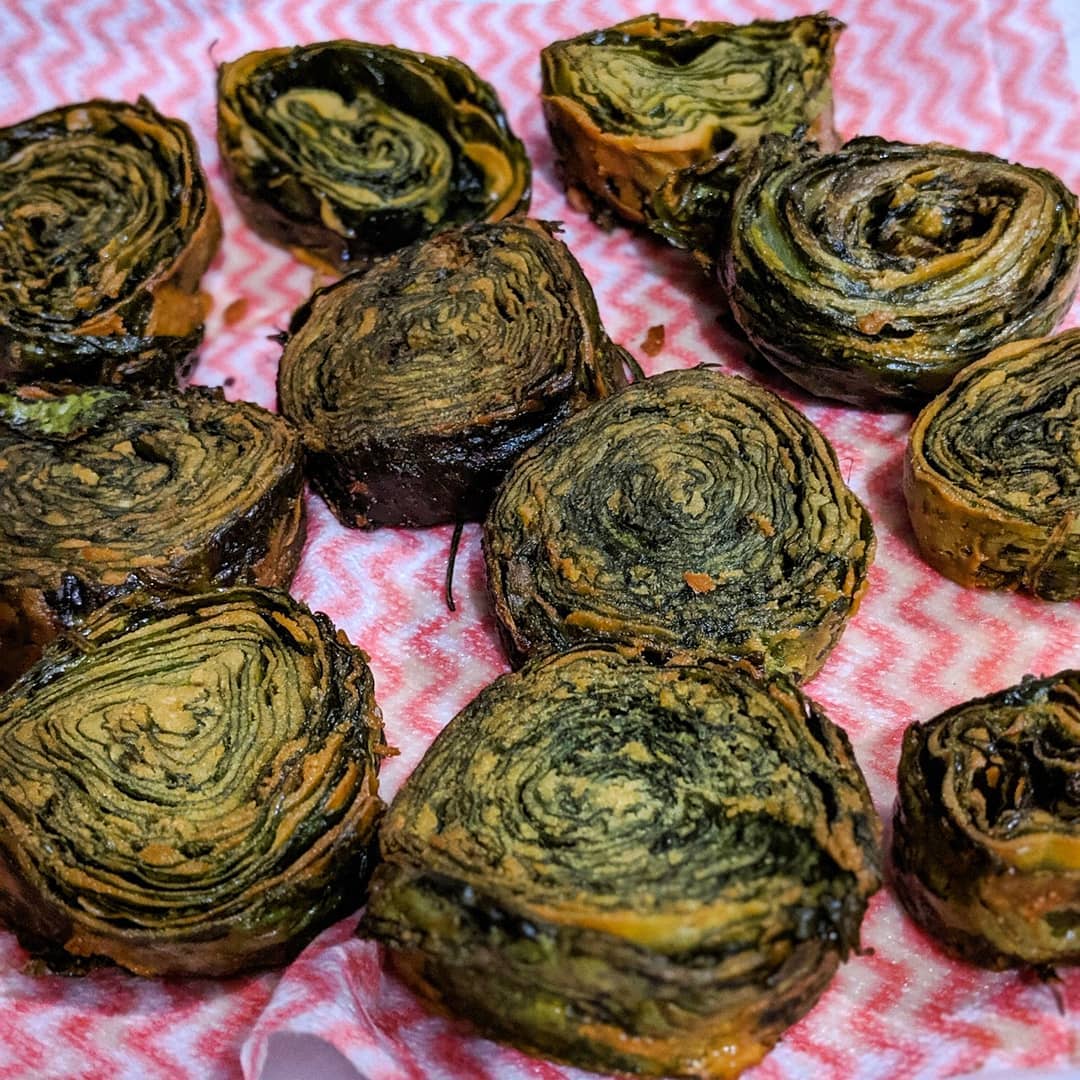 Taking out of the steamer, put the leaf roll to rest for some time and cut it in thin pieces so you can fry them. When you have cut them into pieces, you need to take some mustard oil in an open pan, or you can use a Tawa for that. Fry the pieces, until these become brown and crispy from both the sides and your dish is ready for eating.
You can eat the tasty patrode with tea, tomato catchup and even curd or raita. Though it will take a little effort, you know it is worth it.