The Kinnauri Cap and the dry flowers on it have always been a center of attraction. Kinnauri cap is not only famous in Himachal but all over the world. This cap which is locally known as "Thepang" is the symbol of pride, culture, prestige, and love.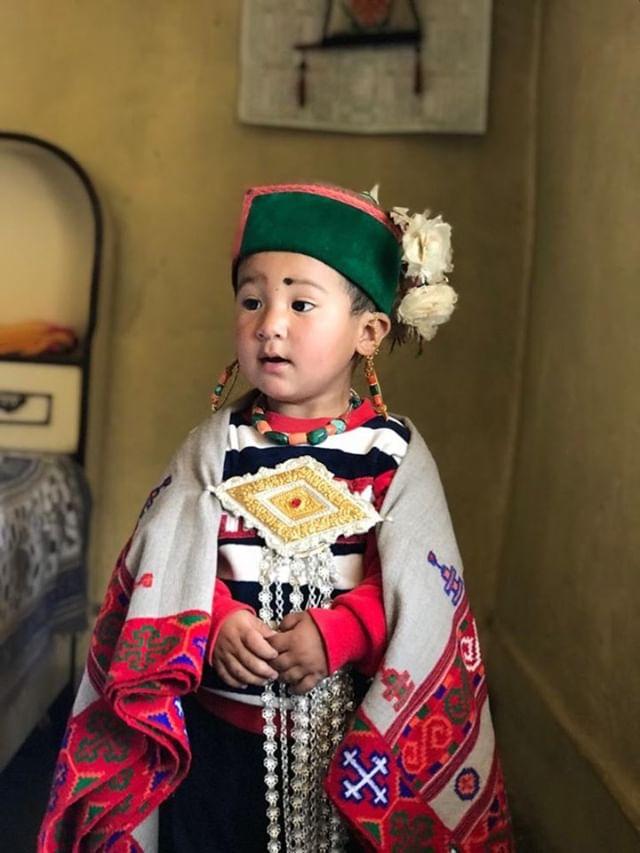 The green or red colour velvet on the cap is, locally, called " Mokhmal". The other colored part of the cap is called "Patti", which can be of brown, white or grey color, as this Patti is made up of sheep wool. The famous flowers, on the top of the cap, include white leaves, locally called "Chamka", and the scientific name of which is Oroxyllum Indicum (Tatpatanga). The stick which is light brown in colour is made up of wheat by rolling two stems towards each other, which called "Tekema" in the local language. Last but not the least, the beautiful coloured balls, on the cap, are made of cottonseeds scientifically known as Chorizia Speciosa locally known as "Bakhri kan". These balls are basically seeds which give the reflection of cotton balls. These are made by tagging in the form of a ball and are dyed in different colours. These flowers can be made up of different colours of wool as well.
This Kinnauri Cap is a valuable asset for the people of Kinnaur. They treat it as their crown but, no one is aware that the "Chamka" is about to extinct due to extensive usage.
In the sake of money, people harvesting the fruit of Chamka in the immature stage not keeping even a single fruit for reproduction. And if that continues, a similar thing may also happen with Bakhri Kan in the future.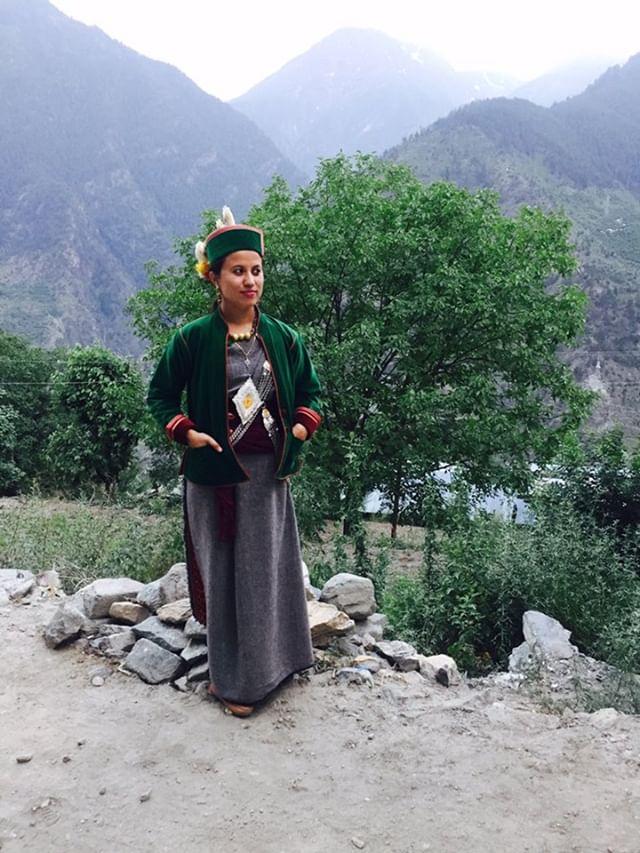 So, if we really want to keep this traditional cap alive, and the flowers to be available forever, we need to use these flowers carefully, keeping the safety of the environment in our minds. All we need to do is make people aware of this cruel reality. Let people know that plucking those fruits and flowers immature, can lead to their extinction, and it is important to at least keep some of these for reproduction so that the next generation will also be able to witness their beauty and enjoy our prestige.
Our cap is our crown, prestige, love, culture, and respect. Do not let it extinct, it's our duty to protect our cap.