Devbhoomi, Devon ki bhoomi, famous for numerous temples and local Gods. But other than that, it is also known for its beauty and talent. And when we talk about beauty and talent together, how can we forget the name of the daughter of Himachal Pradesh, i.e., one and only Preity Zinta.
This bubbly and charming girl was born and brought up in the lap of Himalaya, in the region of Upper
Shimla
, but her destiny made her move around the world and make people of Himachal proud.
When was Preity Zinta Born?
Preity Zinta
was born on 31 January 1975, in Shimla to father, Durganand Zinta, an Indian Army officer and Nilprabha Zinta. She grew up with her elder and younger brothers, Deepankar and Manish (respectively), in Shimla only. Zinta lost her father at a young age of 13, in a car accident, which was the biggest turning point of her life. According to Zinta, suddenly, she became more mature.
Preity was then sent to the Convent of Jesus and Mary boarding school (Shimla), where she completed her secondary education. In school, she carried a different persona, and was always among the top rankers. Along with studies, she was interested in sports like basketball, and had developed a keen interest in literature.
After completing her school, she joined the renowned St. Bede's College of Shimla, to pursue a degree in English honours, followed by a graduate degree in Criminal Psychology. But later, Zinta developed interest in modelling, and her first breakthrough was the Liril soap ad, that made her famous as the Liril girl.
This Liril girl attracted the attention of most of the leading directors and production houses from the ad, and there was no looking back for her. She landed with roles in movies like Dil Se, Soldier, Kya Kehna, Har Dil Jo Pyar Karega, and other regional language films. Due to her charm and cute girl image she became a famous actress in no time, and by 2001, she was doing a world tour with the biggest celebrities of Bollywood. She became the first choice of every director.
Zinta is a survivor of two life-endangering events. She has escaped an explosion that occurred during one of her concerts in Colombo. And, the second time she witnessed the Indian Ocean Tsunami in 2004.
This Himachali girl has not only won awards for her great acting in movies, but she is also an awardee of the Godfrey Phillips Mind of Steel and Red & White Bravery Award, for standing up against the underworld gangster Chhota Shakeel.
Today, Zinta is a well known face and is also the brand ambassador of Himachal Pradesh. Though her appearance in the movies has become quite less, she frequently appears with new projects of her own production house, i.e., PZNZ.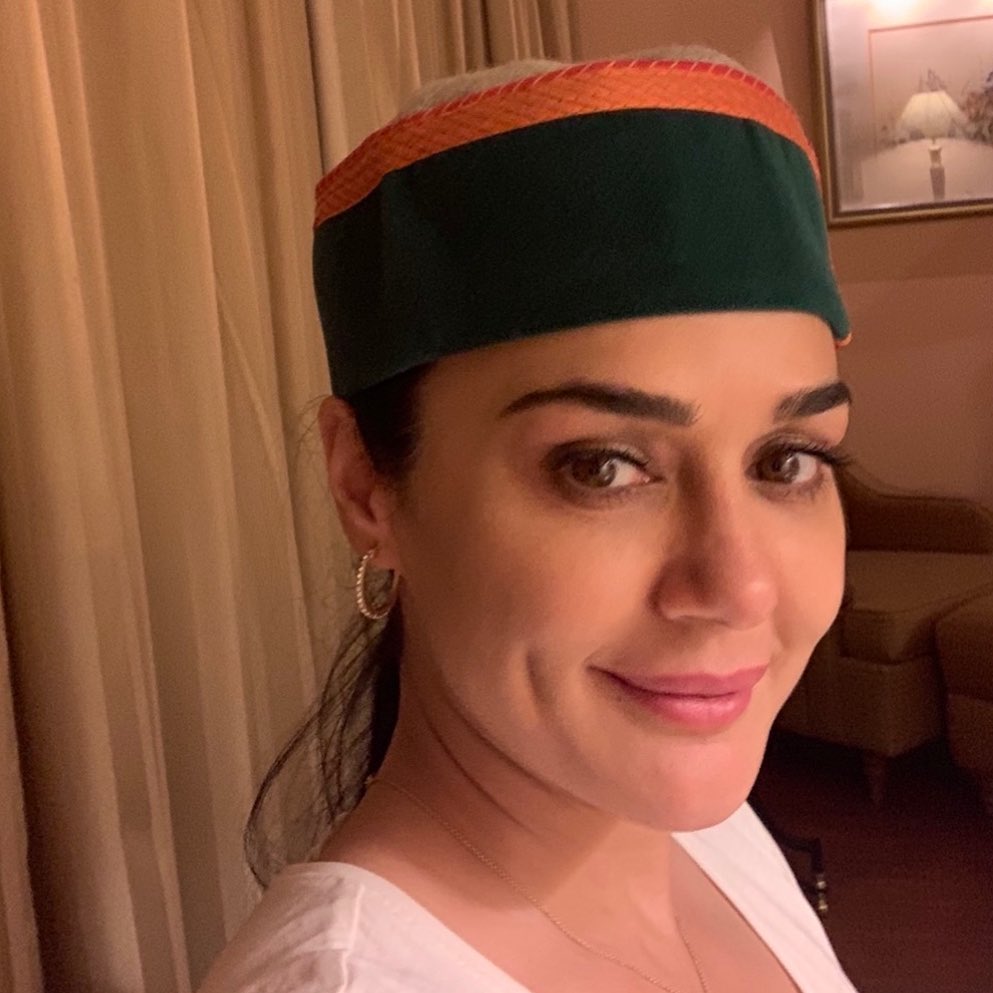 Zinta is also the co-owner of the IPL team Kings XI Punjab and is often spotted in the stadium cheering for her players. Along with that Preity Zinta has been actively working for the causes related to women, blood donation as well as AIDS awareness. She has also been working towards girl child empowerment, such that, she adopted 34 girls from the Mother Miracle orphanage in Rishikesh, taking all the responsibility of their food, clothing and education, on her 34th birthday in 2009.
Zinta has been a role model for not only the girls of Himachal, but also for all the Indian girls. Now this is what we call real women empowerment. She is truly the pride of Himachal. We hope her sparkly smile stays as it is and she continues to make us proud.