Sepu Badi is one of my favourite dishes served in the Himachali Dham. Though not all the districts serve this particular dish, in Mandi you will definitely get to eat it, as the first dish served. Honestly, I only attend all the weddings, so that I can eat this delicious gift of God.
But with the lockdown, I could not got to any weddings, and fortunately I, like every other person stuck in the lockdown, have also got the chance to develop new skills, and guess what I learnt this time? Making Sepu Badi.
I was the happiest when I cooked Sepu Badi for the first time, and now I can say I am a Pro at it and can help you guys to achieve the pro level skilsl to make Sepu Badi at home.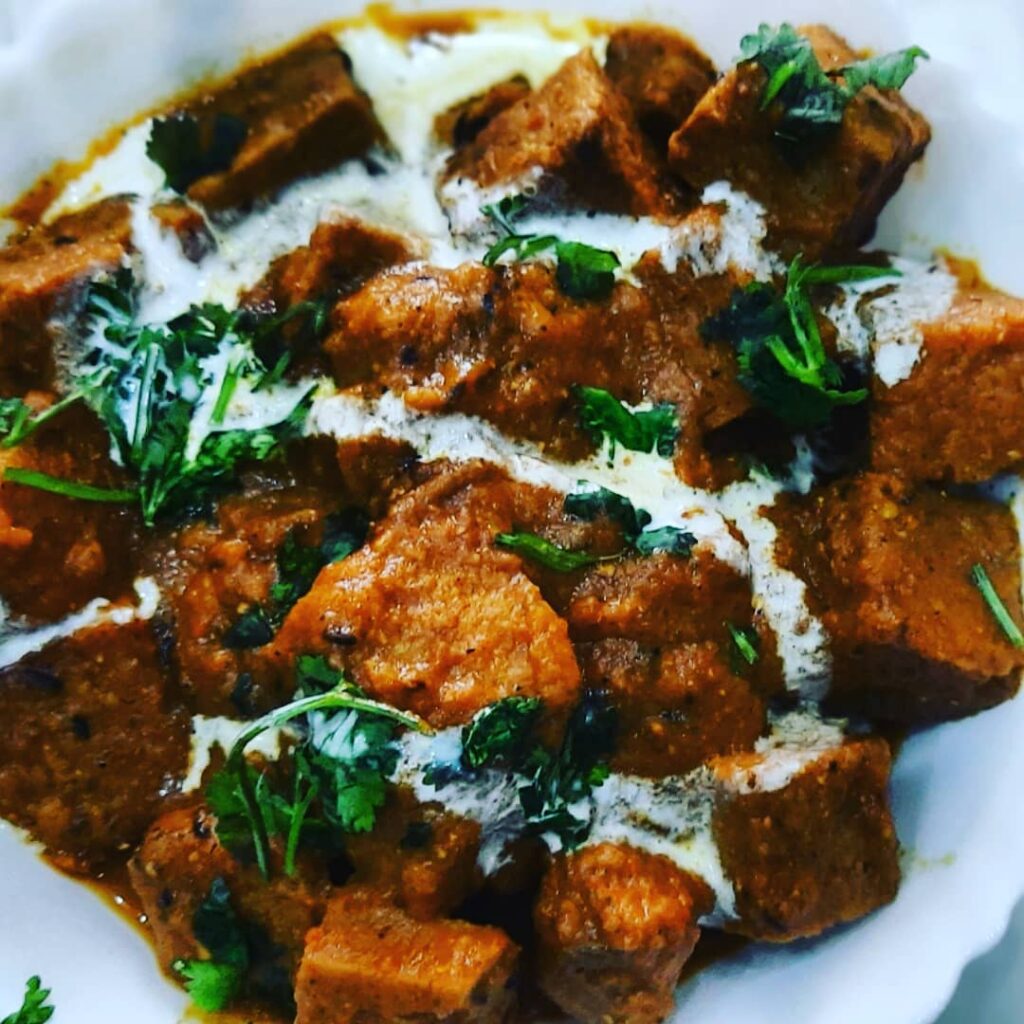 Though you can buy a packet of Sepu Badi from the market, I discovered that making them at home is also not a very difficult job.
Soak the black Moth/lentil (Maah ki dall or kali daal) overnight, and separate the peel. After washing away the peel, grind the lentils. Do not grind it too fine. Mix a pinch of salt and turmeric powder to the mixture. Now you need to make small elliptical balls out of the mixcute, that you can steam into a steamer or cook by putting them into boiling water. Now, the last step is to cut them (after they are at room temperature, don't burn yourself) into about one and a half inch cubes and deep fry.
Since we are ready with our Sepu Badi, now will will preapre the dish. So here are the ingredients:
Sepu Badi – a pcaket or 200-300 grams (serves 4)
Spinch leaves – 100 grams
Musturd Oil – 4-5 table spoon
Corriander powder/seeds (Sukha Dhaniya) – 1 table spoon
Cumin powder/seeds (zeera) – 1 table spoon
Fenugreek powder/seeds (Methi dana) – 1 table spoon
Anise (Mithi Saunmph) – 1/4 table spoon
Turmeric powder – 1/2 table spoon
Salt – according to taste
Hing – a pinch
Indian Bay Leaf (Tejpatta) – 1 leaf
Cloves (Laung) – 2-3
Black Pepper seeds – 7-6
Black Cardamom (Badi Elaichi) : 1
Red Chilli – 1-2 (According to taste)
Cinnamon (Daalchini) – 1/4 table spoon
Curd – 1 small bowl
Recipe:
Though Boti ji cooks Sepu Badi in Batluhi, in the weddings, I tried making it in a pressure cooker. You can also cook it in a pan or karahi. For that you need to boil the Sepu badi for 10-15 minutes and cook palak in the pressure cooker. But in my recipe I will go with the pressure cooker.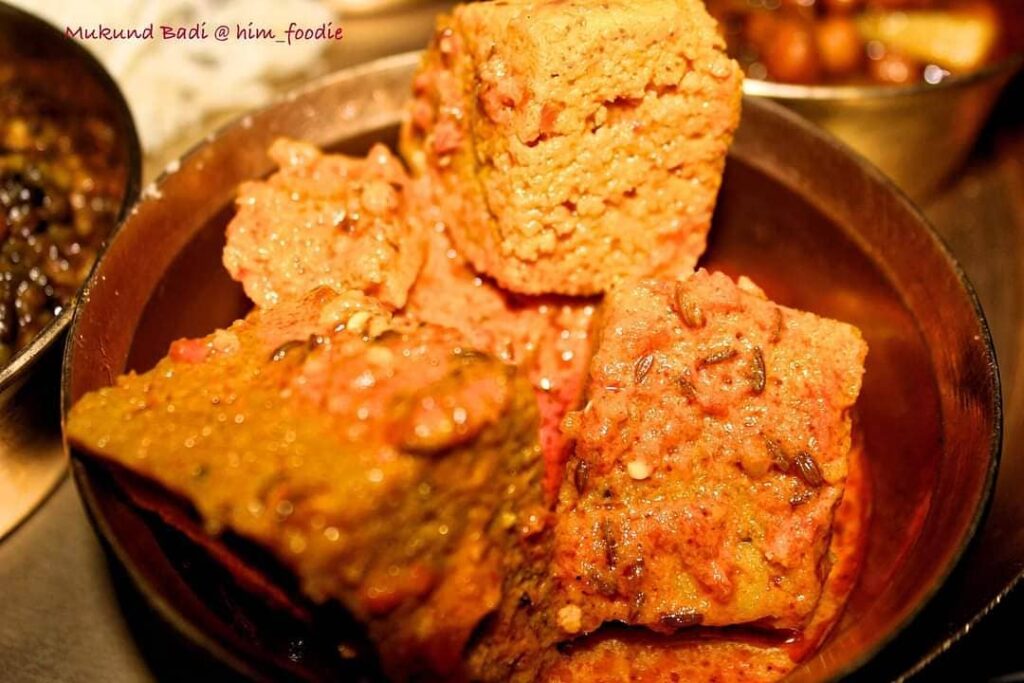 So light the flame of the gas and put a pressure cooker on it. Now take 4-5 table spoon of musturd oil and heat it up, untill it looses its smell.
Now start with putthing the spices into it; corriander, cumin seeds, fenugreek seeds, crushed black pepper, red chilli, hing, Indian bay leaves, and cinnamon. Now let the ingredients cook until they become brown, and you can smell the aroma of all the spices.
Now add turmeric powder into it, and let it cook for a while. Now put the roughly chopped spinich leaves to it. Let the leaves be there cooking for about 3-4 minutes. Now it is time to add some salt (per your taste) in to the cooking mixture. Leave the mixture to get mixed intio each other. Now add curd to it, and the mixture will start changing its colour.
Finally we will add Sepu Badi to it along with the left spices, i.e., cloves, anise,    crushed black cardamom. Now we need to put the lid of the cooker on it, and wait for 6-7 whistles. After 6-7 whistles, your Sepu Badi is ready. Sepu Badi is always served with rice. So prepare your rice and enjoy your Sepu Badi at home.