Captain Vikram Batra, Param Vir Chakra awardee, a gallant officer of the Indian Army, was born in a small village called Bandla in Palampur Tehsil of District Kangra (Himachal Pradesh).
Who was Captain Vikram Batra?
Captain Vikram Batra was one of the twins born to Sh. G.L. Batra (Retd. Principal) and Smt. Kamla Kanta (School teacher), on 9th September 1974, in a middle-class family. He completed his primary education at D.A.V Public School Palampur, followed by his secondary education at Central School, Palampur. Vikram Batra was a courageous student with good academic records as well as a sports lover. He used to play table tennis and karate and was a green belt holder in the same. In fact, Captain Vikram Batra and his brother represented his school in table tennis at the national level. In childhood, he, along with his brother, enjoyed listening to the stories of Param Vir Chakra Awardees and used to watch 'Param Vir Chakra', a show telecasted on Doordarshan at that time.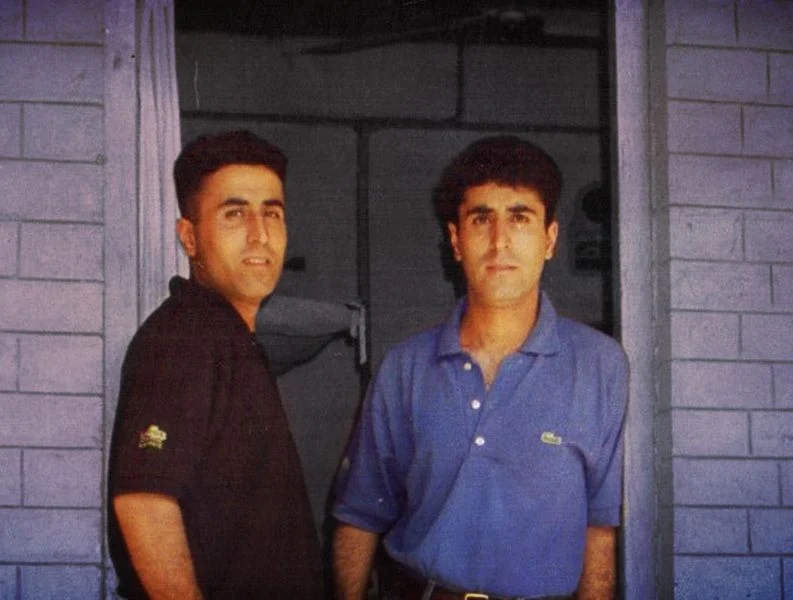 Thereafter, Captain Batra went to Chandigarh for higher studies, joined Punjab University's affiliated DAV College and completed B.Sc in Medical Sciences. Along with his studies, he joined NCC (National Cadet Corps) Air Wing and qualified for the 'C' certificate, along with getting the rank of Senior Under Officer in his NCC Unit. While studying, Captain Batra got selected in Merchant Navy in Hong Kong, but decided to serve Indian Army. He then enrolled for M.A. in English to prepare for CDS (Combined Defense Services Exams). He cleared the exam and joined the Indian Military Academy.
Army Life
In the year 1996, Vikram Batra joined the Indian Military Academy (IMA) at Dehradun and got training for 19 months under the Jessore Company of Manekshaw Battalion. After completing the training, Vikram Batra was commissioned as a lieutenant in the 13th battalion of J&K Rifles (13 JAK Rif). The battalion is well known for its fearless soldiers and numerous battle exploits. He was then sent to Madhya Pradesh for regimental training for one month. His first posting was at the Sopore area in the Baramulla district of Jammu and Kashmir, where he faced many challenges and came out of them fearlessly.
Vikram Batra, during his leave, used to come to Palampur and would love to go to Neugal Café which is located near Saurabh Van Vihar, a relaxing place in Palampur.
In one of the several encounters in Baramulla, Vikram Batra was leading his platoon, and suddenly militants attacked them. One of the militants fired at him, but he escaped, and one of his soldiers got shot and died. At that moment, Captain Batra decided that he would not let any of the soldiers of his platoon die.
In January 1999, Vikram Batra was sent for a two months Commando course at Belgaum, Karnataka. After completing the course, he was awarded the highest grade, called the 'Instructor's Grade'.
In April 1999, his unit completed its first tenure in Kashmir and was about to move to its peaceful location. But by then, the Pakistani forces declared war, and the unit had to move to the Dras area, in Kargil.
In May 1999, Pakistani armed forces started infiltrating the LOC (Line of Control) in the mountain area of Dras and Mushkoh Valley in Kargil. Vikram Batra then got the rank of Lieutenant and in June 1999, was deployed in the Dras sector, with his unit 13 JAK Rif under the command of 56 Mountain Brigade. The Tololing Mountain was under the attack of Pakistani soldiers, the 13 JAK Rif unit was ordered to be as a reserve forces for 2nd Battalion of Rajputana Rifles (2 Raj Rif). 2 Raj Rif fought fearlessly and captured Tololing Top. After capturing of the Tololing Top, the 13 JAK Rif unit ordered to capture another important mountain peak called Point 5140.
Why was Captain Vikram Batra Called Shershaah?
Point 5140: In order to capture Point 5140, which was about 17000 feet, Lt. Colonel Yogesh Kumar Joshi briefed the 13 JAK Rif about the peak, which was guarded by heavy Pakistani soldiers. They decided that they will attack will happen at night, and the peak must be captured by the dawn. Lt. Sanjeev Singh Jamwal was leading the Bravo Company from South direction, and his words were 'Oh! Yeah, yeah, yeah'! On the other hand, Lt. Vikram Batra was leading the Delta Company from the east direction, which was steep and more risky side. Capt. Vikram Batra famous quotes were 'Either I will come back after hoisting the Tricolor, or I will come back wrapped in it, but I will be back for sure. Yeh Dil Maange More!' With his code name 'Shershaah.' Vikram Batra chose these words because of his love for the new advertisement of Pepsi's slogan Yeah Dil Maange More. His war cry was 'Durga Mata Ki Jai'.
The two companies began their movements while Indian Artillery started bombarding the enemy side. The Bravo company captured the peak from the south side, while Lt. Batra with his men decided to go from the rear side to make a surprise factor for the enemy. But one of the Pakistani soldiers saw them from the cliff and pointed a machine gun towards them. Lt. Batra, with his men, went a little up and threw two grenades. Lt. Batra was injured but kept fighting and told his men to fight. Lt. Batra killed three Pakistani soldiers and captured Point 5140 at 4:35 AM on 20th June 1999. After capturing the peak, he was promoted to the rank of Captain.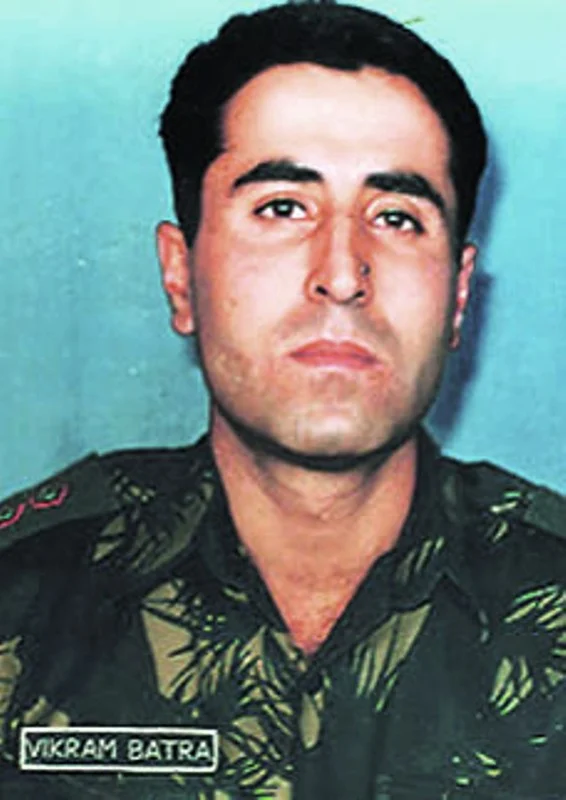 Point 4875: After capturing peak 5140, the battalion was sent to the Ghumri sector to take some rest and then to Mushkoh valley to capture point 4875, in July 1999. Despite being unwell, Capt. Batra volunteered himself for the operation. He and his 25 men of Delta Company decided to climb the peak at night amidst bombarding and firing from both sides. They destroyed some of the Pakistani bunkers and soldiers, but were unable to capture the Peak in the night itself.
How did Captain Vikram Batra Died?
The day 7th of July 1999 approached, and despite the fear of letting their location known to the enemy in daylight, Capt. Batra decided to climb and strategized to destroy the Ledge. While fighting, he got injured but decided to fight and reached the Ledge. Capt. Batra was planning his next move, but he suddenly saw one of his men was badly injured. Blood was shedding from his body. He along with JCO Sub. Raghunath Singh tried to take the soldier to a safer place, saying, & you have a family and children. But then a Pakistani sniper hit Capt. Batra at his chest, and he fell down uttering his last words as "Durga Mata Ki Jai". His sacrifice and courageous words took the Delta Company in high spirits, and it took revenge of Captain Batra by killing Pakistani soldiers and capturing point 4875.
Capt. Vikram Batra's courage, fearlessness, enthusiasm, and love for the country have encouraged many soldiers to serve fearlessly for the country.
Awards and Dedications:
Capt. Vikram Batra was awarded the highest gallantry award 'Param Vir Chakra posthumously for his dedication, leadership qualities, fearlessness and greatest sacrifice for the country. The award was received by his father Shri G.L Batra.
Capt. Vikram Batra is known by many names like 'the Lion of Kargil', 'the Tiger of Dras' and 'the Kargil Hero'.
Government College of Palampur is renamed as 'Shaheed Captain Vikram Batra Government College'.
A stadium at Palampur is named Shaheed Captain Vikram Batra Stadium. Point 4875 was renamed as Batra Top.
The combined cadets & mess at IMA is named Vikram Batra Mess.
The hall at Service Selection Centre at Allahabad is named Vikram Batra Block. A residential area in Jabalpur Cantonment is named Captain Vikram Batra Enclave.
A memorial is built at DAV College Chandigarh.
New Delhi's Mukarba Chowk and its flyover are named Shaheed Captain Vikram Batra Chowk in Dec 2019.
In Aug 2021, a very famous movie 'Shershaah' was made as a biography of Capt. Vikram Batra directed by Vishu Vardhan, starring Sidharth Malhotra and Kiara Advani.