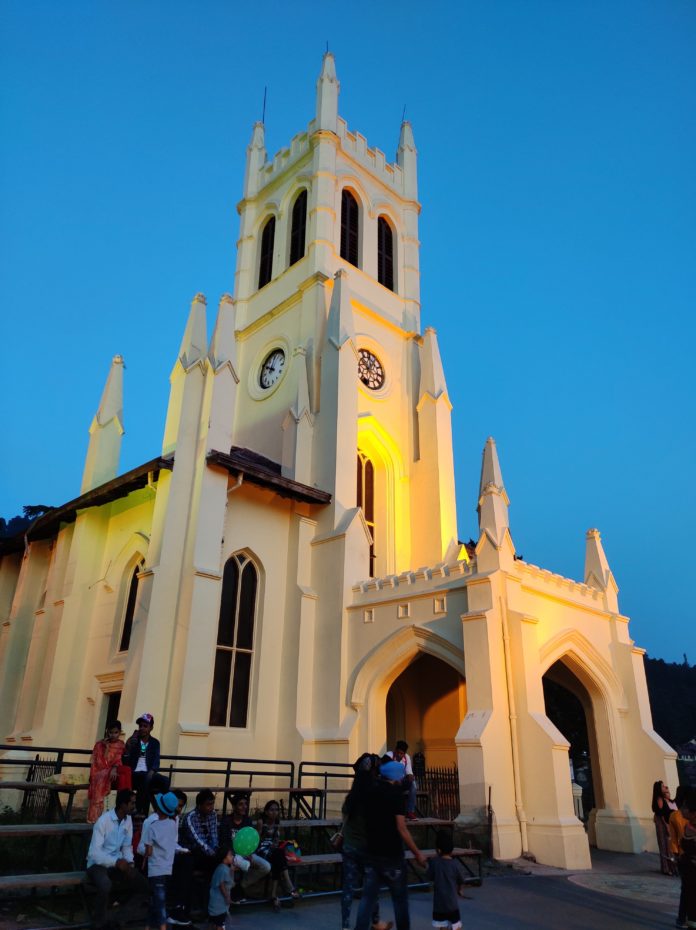 Shimla, the 'queen of the hills' is one of the favourite places to visit for people. It is an escape from the scorching heat in the summers, and a snow paradise to enjoy in winters. You can take a direct train or bus that goes regularly to Shimla, and hey that is not it, Shimla has its own airport, too.
Shimla is the capital city of Devbhoomi Himachal Pradesh, and hence, the crowd follows it, too. Shimla gets too crowded in the peak season, but there are a lot of places nearby to quench your thirst of peace. The connectivity via bus and taxi is amazing, so you would not need to worry about how to reach Shimla. Now, coming onto the places that you should visit when you are in Shimla:
Places to Visit in Shimla
1. The Ridge
The most famous, and the most loved spot for tourists, and the locals, has to be the Ridge. All of the famous and iconic places that you recall while thinking about Shimla fall somewhere nearby the Ridge, well if not all then most of it.
The Church, Jakkhu temple, mall road and a few more. The Ridge is the best tourist spot as it offers great view mixed with some activities to indulge in, like horse riding, the dress up with the statement Himachali dress, and the sunset looks so alluring that you would not dare to miss it.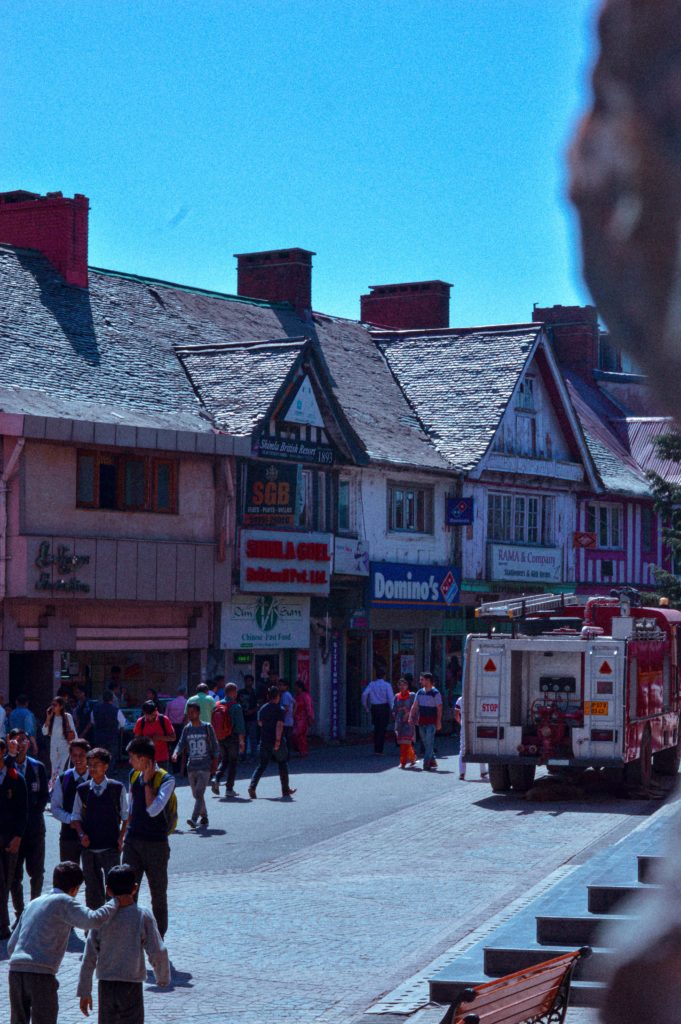 2. The Christ Church
The Christ church is one of the most visited places of Shimla. It was built in 1857. Located on the Ridge itself, it gives a very positive vibe to the place making it more dynamic and adds more beauty to the site. If you are looking for a place to sit and chill, a little away from the loud crowd, you can slip into the church and enjoy a little time feeling connected to yourself and be in the peaceful aura.
3. Jakhu Temple
I would highly recommend you to give a visit to this place if you are a nature lover. The temple is at a bit high altitude, and you will have to hike up to it. Although, the hike isn't a tough one, and the trail is made up more like a road but it is steep. It will take around 45 minutes to reach the top, but the path is worth it.
The path is covered by trees on both sides and looks absolutely fascinating. You can actually spot the temple by a huge Lord Hanuman's statue from the Ridge itself. Beware of the monkeys that you will find on your way, they are quite naughty and will try to steal your belongings. So keep in mind to pack everything up properly.
4. The Mall Road
Just like any other hill station, Shimla has a mall road, too. Filled with numerous food stalls and shops that offer everything. It reflects real Shimla. You will have infinite options to buy souvenirs for your loved ones. There a lot of options if you are a street food lover. Don't miss out on the momos while being there.
5. IIAS (Indian Institute of Advanced Study)
Indian Institute of Advanced Study or Rashtrapati Niwas-Located on the top of observatory hill, it is a place that you would not want to miss. Filled with history and science, this place is a gem. People come here to spend their time in the lush green garden and relax. It is highly approached for photography, there are a lot of budding photographers lingering by, all the time because this place is just amazing for photography. There is an entry fee of 20INR for Indians.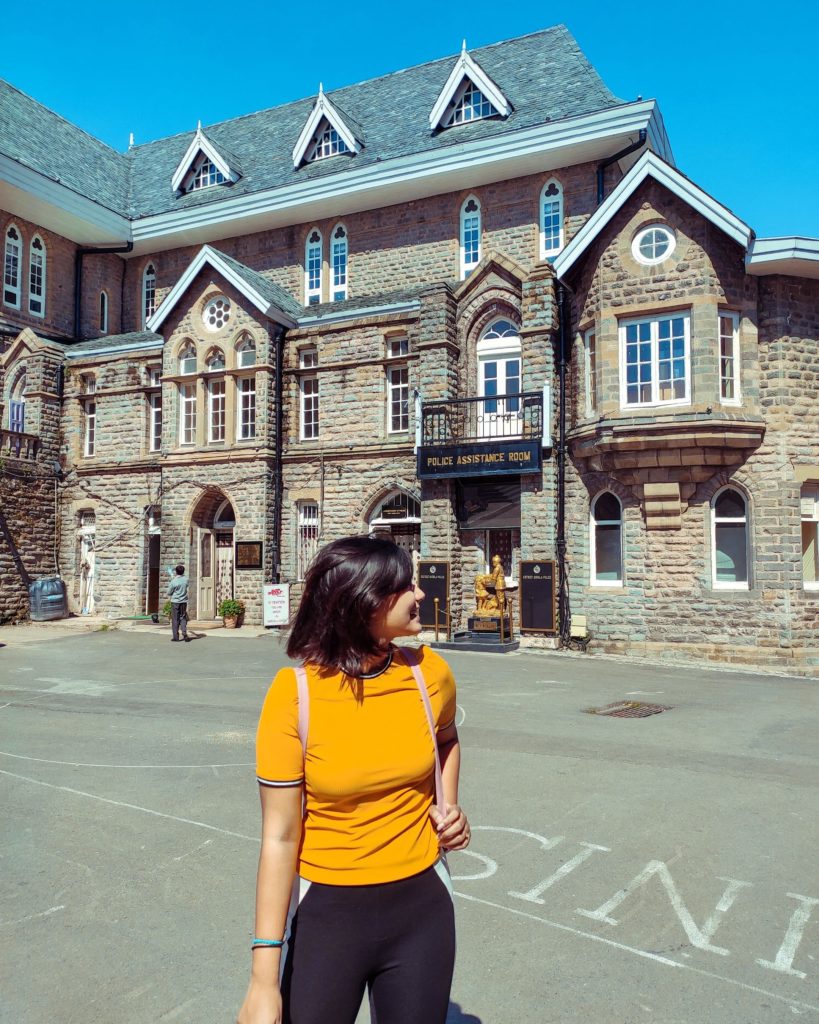 6. Annadale Ground
This has to be on the list as it is one of the most beautiful places in Shimla. Earlier, the ground was used for different adventure activities, like racing, etc., but now, it has been moulded into a golf course and gives splendid views as well. The splendid views of the meadows serve as a cherry on the top because the thrill of playing golf in the Queen of hills is bliss in itself. Highly recommended for golf lovers. The timings are from 9 am to 5 pm.
7. Johnnie's Wax Museum
The wax museum is amongst one of the fun places to visit while on your trip to Shimla. The place is loved by people of every age, be it kids, youth or the elderly. It is said to be Himachal's own Madame Tussauds. There are life-sized wax statues of celebrities, and it can be a fun evening to visit this place along with your family.
8. Kufri
Situated at a distance of 14 km from Shimla, it is a quaint hideout for nature and peace lovers. It looks like heaven in winters due to heavy snowfall, and you cannot miss it while on your trip to Shimla, because Shimla and Kufri go hand in hand.