Is Kheerganga Trek Risky?
Are you looking for a beginner level trek in Himachal Pradesh? Kheerganga is one of the most famous treks for backpackers and a perfect location for those who are new to trekking. This trek will not only provide you with an exceptional experience but will also boost your patience, confidence, and will motivate you to explore yourself in the field of trekking.
Why is Kheerganga called Kheerganga?
Located at a height of 2960 m (9711 ft), Kheerganga is a paradise in Parvati Valley and has religious significance for Hindus. It is believed that Kartikeya (son of Lord Shiva) came here after losing the race with his brother, Ganesha. Kartikeya meditated here for years and to tempt him, Lord Shiva & Parvati channelized a stream of Kheer. This is how this place got the name 'Kheerganga'. Even now, you can find milky residues in the waters of the hot spring.
Which route is best for Kheerganga Trek?
Barshaini is the starting point for Kheerganga Trek which is easily motorable from Kasol. Also known as mini-Israel in India, Kasol can be easily reached via Bus/Car directly from Chandigarh & Delhi. For Barshaini, you can take a private taxi or a bus from Kasol. From Barshaini, there are three different routes to reach Kheerganga and it is about 9-10 km from all three routes.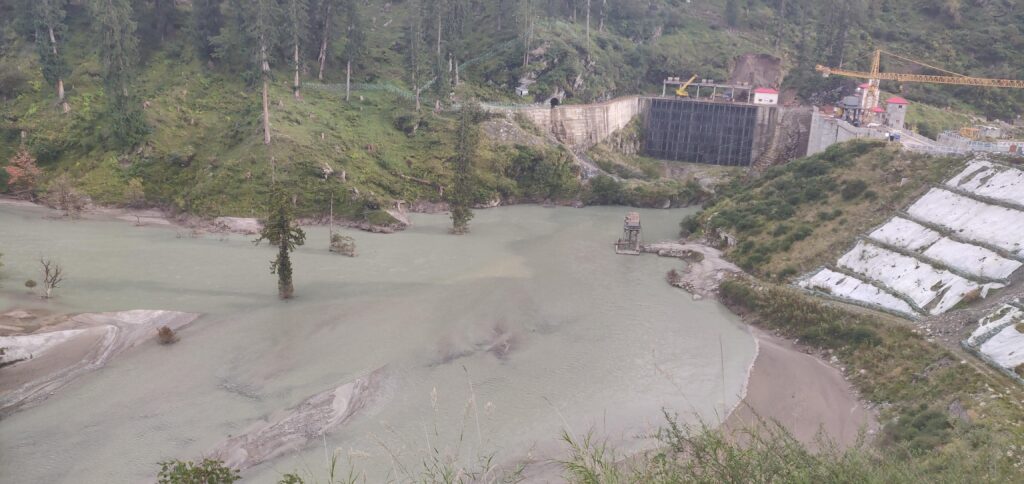 Via Nakthan:
Kheerganga via Nakthan village is the most popular route also known to be the shortest one. After reaching the Barshaini Bridge, taking a left to the Nakthan village leads to a well-marked trail to Kheerganga. For first-time trekkers, it might take about 6 hours to reach the destination whereas, frequent trekkers can reach in 3-4 hours.
Via Kalga:
This is route is the least famous one and thus the trail is not much marked and not recommended for first-time trekkers. To take this route, instead of taking a left from the Barshaini Bridge, you have to go straight and hike to the Kalga village. Kalga route merges with the Nakthan route halfway through the trek. Some people consider this route as the easy one as till the halfway, it is just the dense forests and not much height to ascend.
Via Tosh:
Reaching Kheerganga through this route is preferable for those staying in Tosh. This trail also merges to a common route. Walking through the rivers, waterfalls, narrow walkaways, orchards, this trail has it all. And, this is the least taken trail for Kheerganga.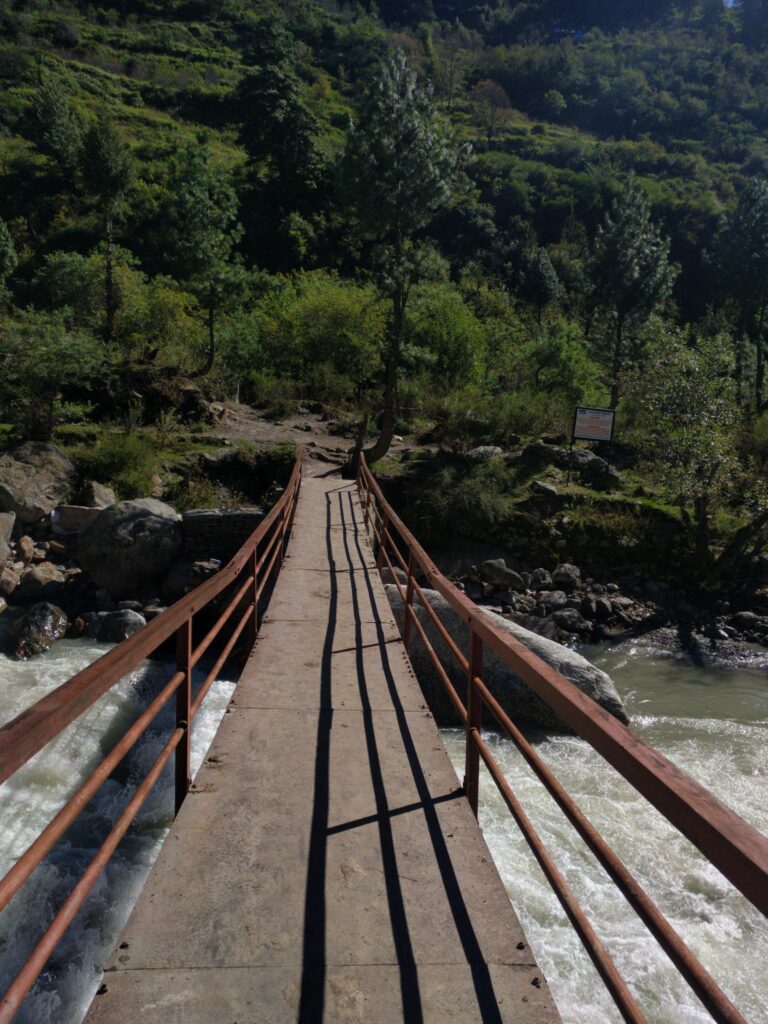 Kheerganga Trek FAQ's
Can we trek Kheerganga in one day?
Yes if you start trek early in the morning, but after a day-long tiring trek, camping under the stars is something everyone should experience. There's a high chance of getting lost after it gets dark, therefore, if you are trekking for the first time, start your trek early.
What should I pack for Kheerganga Trek?
The trek is around 9-10 km long and carrying an unnecessary load in your backpack can make it really difficult for you to finish the trek. Keeping a torch in all your treks is a good practice as it helps in finding the way when it gets dark. Weather in the mountains is unpredictable, keeping a raincoat helps by helping you finish your trek on time without any delay.
Is there mobile connectivity on the Kheerganga Trek?
There's no connectivity at Kheerganga and the signals are lost soon after an hour of starting the trek. Informing your family before trekking will help you as you can enjoy the route without worrying about your guardians.
Should I carry food for the trek or is there any shops in between?
However, there are many small tea shops throughout the route but, keeping chocolates, tang, fruits, energy drinks, biscuits can help you boost your energy whenever needed.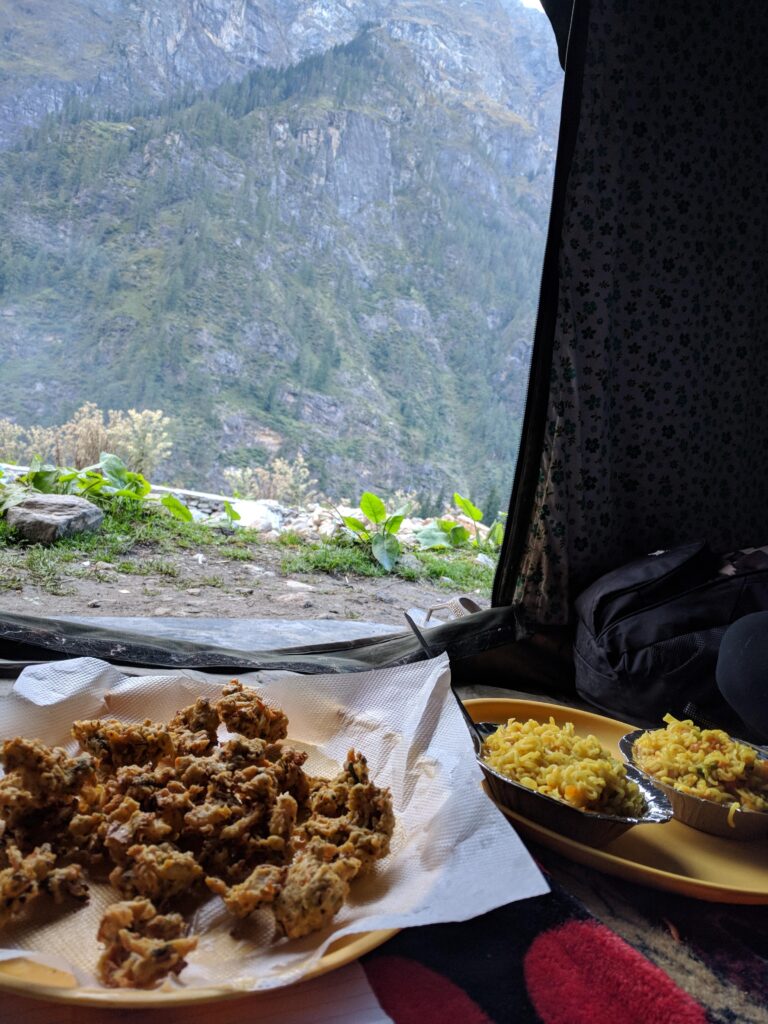 What kind of shoes is suitable for the Kheerganga Trek?
If you do not have trekking shoes, no worries, this trek can be completed with normal sport shoes. But, if you are planning to visit during winter, trekking shoes are recommended as the trails are full of snow and slippery.
Is there ATM availability during the Trek?
This is important! Always remember to keep cash in hand before starting the trek. There's no internet, no ATM, no connectivity, Kheerganga is totally isolated. The cafes up there accept cash only. However, you can get ATM at Barshaini, Manikaran, and Kasol.
What Clothes should I pack for the trek to Kheerganga?
It gets really cold during the night especially in winter, therefore, carrying a jacket or warmers is also advised. If you plan to take a dip in the hot spring, do keep extra clothes with you. Also, there's a separate bath area for men and women.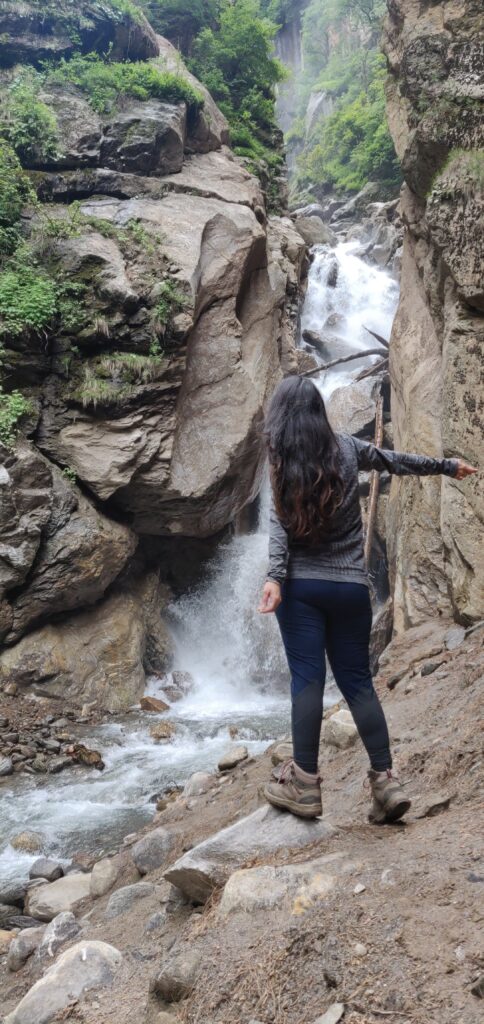 Note: The best time to visit Kheerganga is from April – November but, always check the weather to avoid rains as the trail becomes dangerous during monsoons.
It's our duty and responsibility towards nature to maintain the purity of the environment. Therefore, we must take small steps to prevent it from getting polluted. Carrying your trash back, picking up plastic from the trails, avoid carrying food in plastics, and educating locals are few things that every trekker can do to reduce waste.