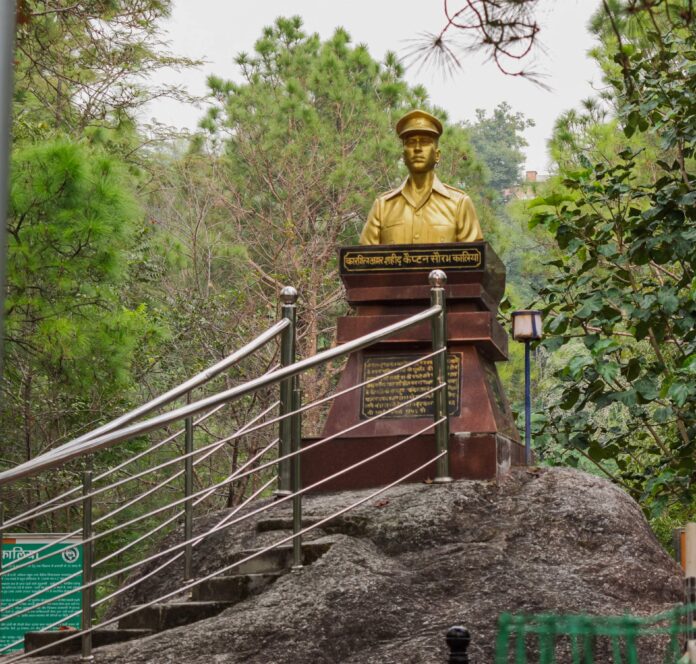 Captain Saurabh Kalia, a brave soldier of the Indian Army, and the first martyr in the Kargil war, was born in a Punjabi family in Amritsar. He was born to a scientist, now retired, Dr N.K. Kalia and Mrs Vijaya on 29th June 1976. Kalia had a younger brother named Vaibhav Kalia. Saurabh Kalia did his schooling at D.A.V. Public School at Palampur in Himachal Pradesh. He then graduated in medical sciences from Himachal Pradesh Agricultural University at Palampur in 1997. He passed the university in first grade and was an excellent student in his academic year. He won various scholarships while at the university.
Captain Saurabh Kalia's Service in the Indian Army
Saurabh Kalia passed the Combined Defense Services Exam (CDA) in August 1997 and was selected for the Indian Military Academy (IMA). After completing one year of army training, he was assigned his first posting in the Kargil sector into 4 Jat of the Jat Regiment on 12th December 1998, and during January 1999, he was given the designation of Lieutenant. Jat Regiment is an infantry Regiment which is well known for its courageous soldiers, several battles and theatre honours.
After four to five months of his job, in May 1999, it was informed to the Indian army about the infiltration of the Pakistani armed forces on the Line of Control(LOC) in the mountains of the Kaksar Langpa area of the Kargil district. Lieutenant Saurabh Kalia, with his battalion, was commanded to go to the Kaksar Langpa area, along with a promotion to the rank of Captain.
It took the first half of May for the Indian Army to check the position of the Pakistani Army and to assess the amount of snow in the mountains by patrolling many times, of the area.
On 15th May 1999
Capt. Saurabh Kalia was given the task to lead a team to patrol and check the infiltration to the Bajrang post, which was at 13,000-14,000 feet altitude. Following five soldiers, named Sepoys Arjun Ram, Bhanwar Lal Bagaria, BhikaRam, Moola Ram, and Naresh Singh, accompanied Capt. Kalia. As they were doing regular patrolling, suddenly, Pakistani soldiers started firing towards them, and in the process of firing back continuously, Capt. Kalia's team exhausted their ammunition. They reported the matter to the base camp to replenish the ammunition. But before the reinforcements could arrive, Pakistani soldiers surrounded and captured Kalia and his team alive. On the arrival of the reinforcement team, they could not find the traces of Capt. Kalia started a massive search operation. As the search was going on, the Indian Army noticed that hundreds of Pakistani troops with sophisticated ammunition were established in the hills. In the meantime, a Pakistani radio named Skardu announced that they had captured Capt. Kalia and his five soldiers.
Inhuman Torture by Pakistani Army:
Pakistan Army kept Capt. Saurabh Kalia and his men in their custody for about twenty two days, from 15th May 1999 to 7th June 1999, and tortured them immensely to break them physically and mentally. Pakistani army handed over their mortal remains to Indian officials on 9th June 1999.
When Indian officials and Kalia's younger brother saw their mortal remains, it was a very shocking sight. There were many injuries on their bodies, so the army decided to conduct a post-mortem. The results of post-mortem examinations were horrific. The eyes were punctured and removed, the ear drums were pierced with a hot rod and chopped off, nose and lips were chipped. There were many burnt cigarette marks on the body, bones were fractured and many teeth were broken. Their limbs and genital parts were amputated. Above all, before handing their bodies to the Indian officials, they were shot dead in the head. Capt. Kalia and all five brave soldiers survived this inhuman torture for 22 days but did not disclose any insides of the Indian Army. This whole inhuman act was in horrible violation of the Geneva Convention.
Capt. Kalia's body arrived wrapped in tricolour at home (Palampur), even before his first salary could credit to his account. Nearly about 6,000 people, State leaders and Senior Army officials gathered at the airbase of Palampur.
On 15th June 1999, the Ministry of External Affairs raised the issue with the Pakistani Foreign Minister, but they denied the fact of torture and death of soldiers with the bullet.
On 14th December 2012, Pakistan's Government claimed that Capt. Kalia may have died due to weather conditions.
Father of Capt. Saurabh Kalia has done numerous efforts to ensure that his son and the family will get proper justice. He wants that the act should be considered a war crime by United Nations (UN), and people should be punished according to Geneva Convention.
His father is still fighting for justice.
After all this torture and a heroic sacrifice for the country, Capt. Saurabh Kalia has not been given any Gallantry award. But he will still remain a Patriotic, courageous, heroic and dedicated soldier who sacrificed his life for the country.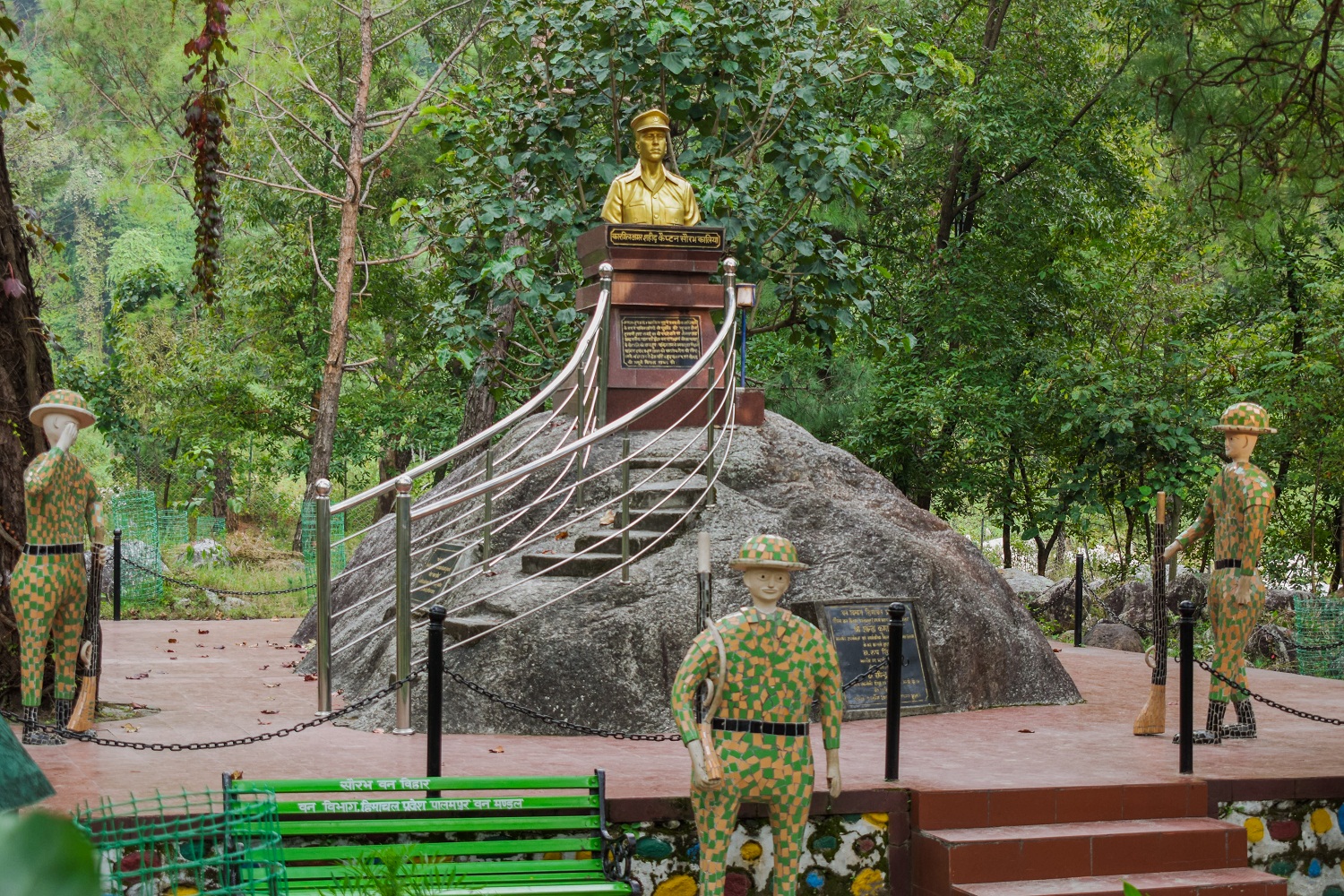 Honoring the Memory of Captain Saurabh Kalia
A memorial park has been built in the honor of Martyr Saurabh Kalia, named 'Saurabh Van Vihar', at Palampur in Himachal Pradesh.
A street in one of the towns at Palampur is named after Capt. Kalia, as 'Capt. Saurabh Kalia Marg', and the locality is named as Saurabh Nagar'.
A statue of Capt. Saurabh Kalia has been erected in Amritsar.